Access money when you need it the most!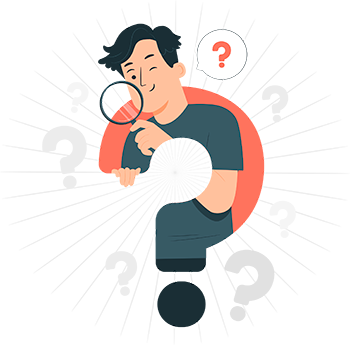 What is a loan against property?
Loan against Property (Vriddhi) is a loan that is given to a individual/business that uses properties like residential, commercial ,Industrial as a collateral for the loan. The amount of money that can be borrowed depends on the value of the property and how much equity there is in it. When you take a loan against your property, it means that you are using the value of your property as collateral while you use the money to invest elsewhere.
Our loan against property features
Maximum Loan Amount
Maximum loan amount of upto ₹ 3 crore.
Repayment Schedule
Flexible Repayment over a period of upto 7 years.
Loan-to-Value ratio
Anywhere upto 70%, depending on your down payment amount.
Collateral
Our Loan against Property is a secured loan.
Loan against property for small business owners and MSMEs
If you own commercial property, you've probably considered selling it to raise cash. Selling your commercial property is a big decision, and it's not one that should be taken lightly. Selling your commercial property can be complicated and costly. You may need to hire a real estate agent, pay for advertising and any repairs, find buyers who are willing to purchase your commercial property at full value. If you're looking for an alternative option that will allow you access to cash without having to sell your commercial property at all, we might have just what you're looking for! We offer an easy loan against residentials property, commercial property or loan against industrial property in which we provide funds in exchange for either partial or full ownership of your building(s). Our loans are flexible enough so that we can work with any type of business owner.
Loan against property benefits for MSMEs and startups
Our Loan against Property (Vriddhi) for MSMEs and Startups is a market leading product that offers a simple, transparent and quick process to avail the loan. It is designed to cater to the needs of MSMEs and startups that are looking for flexible access to credit.
Use owned property to generate funds which can be used for business expansion, asset acquisition or working capital. Eligible properties include residential property, commercial property or Industrial property as well.
The loan can be availed for a variety of purposes, including: Purchase of land and construction, Purchase of machinery and equipment, Business expansion, Working capital requirements and Cash flow support.
We offers loans with long tenures so borrowers can pay back at their convenience without worrying about high EMIs.
With loan against property for MSMEs and startups, you can buy your own property and use it as your office. This will help you reduce operational costs as well as save on rent payments while also getting better ROI (return on investment).
Eligibility criteria to avail a loan against property from us
Bureau Score more than 600
Business vintage more than 3 years
Please Note: The above criteria will increase your chance of getting a Loan against property, but they are not mandatory requirements.
Documents required to avail a loan against property from us
3 Years Balance Sheet and ITR
12 Months Bank Statements of all Banks
GST Returns for the current year
Residence or Factory ownership proof
Frequently Asked Questions
We offer secured loans which means we will get a lien on your property until the loan is repaid or sold on the open market. The interest rate on this type of loan is usually lower than unsecured loans because there is less risk involved in lending money to someone who has collateral backing their debt (in this case their commercial property).
To apply for a loan against property, you need to submit an application form along with other necessary documents. The application will be forwarded to our processing team where it will be scrutinized. Once your application has been approved, you can collect the loan amount.
It depends on various factors such as the type of property and its value. However, usually your application gets approved within 24 hours after submission of documents if everything has been submitted properly without any errors or omissions.
You can borrow upto 70% of your property's market value (the price it would sell for if you put it up for sale).
You can apply for a loan against your property by filling out our online application form on our website. Once we receive your application form, we will get back to you with an approval or rejection email within 24 hours of receiving it so that you know whether or not you have been approved or rejected for the loan amount applied for. If your application has been accepted, we will ask you to send us copies of all necessary documents.
If you fail to pay back your loan then it may lead to foreclosure which means that we will take away all your assets and sell them off to cover their losses from foreclosing on your property.