Electronica Finance Ltd raises over Rs. 100 cr ($15 mn) through issuance of equity to Encourage Capital to fund business growth. Company to partner with Encourage Capital to expand into rooftop solar financing for MSMEs
Pune, 3rd December 2019: Engaged in machinery and other asset financing for MSMEs since 1990, Pune-based Electronica Finance Ltd (EFL)has raised over Rs. 100 cr ($15 million) through issuance of Compulsorily Convertible Preference Shares (CCPS) to finance business growth in the existing product segments and to fund expansion into the new rooftop solar financing business. Encourage Capital, headquartered in New York is an impact investment and advisory firm that has taken a minority stake in EFL through its fund, Encourage Solar Finance, L.P. Encourage Capital was formed through a combination of Wolfensohn Fund Management, founded by former World Bank President, James D. Wolfensohn, and EKO Asset Management.The investment banker to the transaction was Edelweiss Financial Services.
Commenting on the private placement deal, Ms. Shilpa Pophale, MD, Electronica Finance Ltd, said, "EFL has been growing at a rapid pace and continues to focus on the MSME sector, which despite being the new engine of growth has been facing numerous challenges, including availability of finance. The incremental funds raised will enable us to cater to the MSME segment in a more vigorous way as well as grow our business in machinery financing through various funding options. It will also fund our foray into the new rooftop solar financing business for MSMEs. We look forward to a long association with Encourage Capital, who have expertise in financial inclusion, clean energy finance and other environmental related finance areas."
Said Mr. Ameya Bijoor, Partner and Co-head, Climate Finance and Financial Inclusion, Encourage Capital, "EFL has a proven track-record of providing innovative financing solutions for MSMEs for nearly 30 years. EFL has a unique and scalable platform that supports MSMEs in financing their businesses, from energy efficient equipment finance to industrial property loans to the clean energy investments. We are excited to be EFL's first institutional equity partner for growth and to support EFL in launching a new business focusing on rooftop solar finance for MSMEs." Over the past few years, EFL has grown at a solid pace and is a leading lender focused on MSMEs in the country. It's vintage, stability and deep understanding of the MSME business has helped in launching the new business of secured loans to micro enterprises. To date, EFL has served over 7,500 customers and has presence in 15 states through 55 branches and over 450 employees. As on September 30, 2019, the company's assets under management (AUM) were close to Rs. 1,350 crores. The company focuses on assessment-based financing, through varied products like machine loans, business loans, secured loans for micro enterprises etc. Recently it also entered into an agreement with a responsibility-managed climate fund in April 2019 for issuance of USD equivalent $10 million in green Masala Bonds.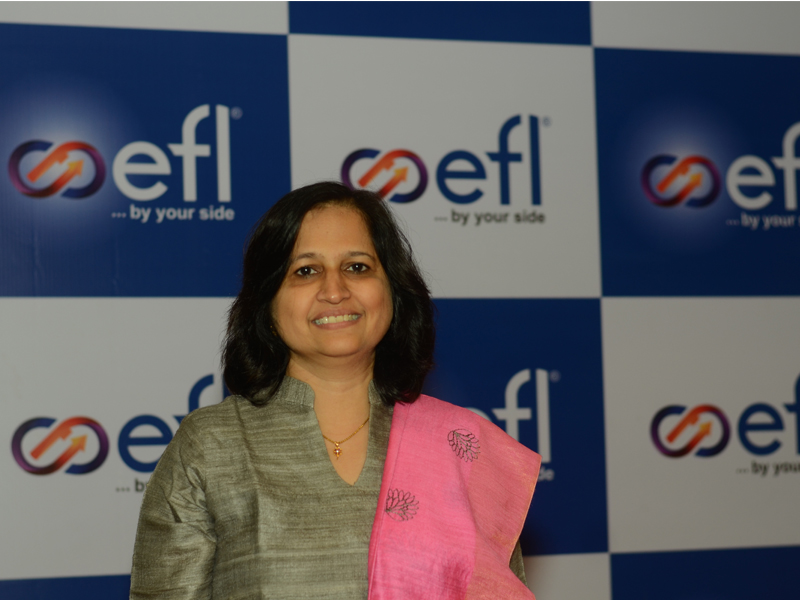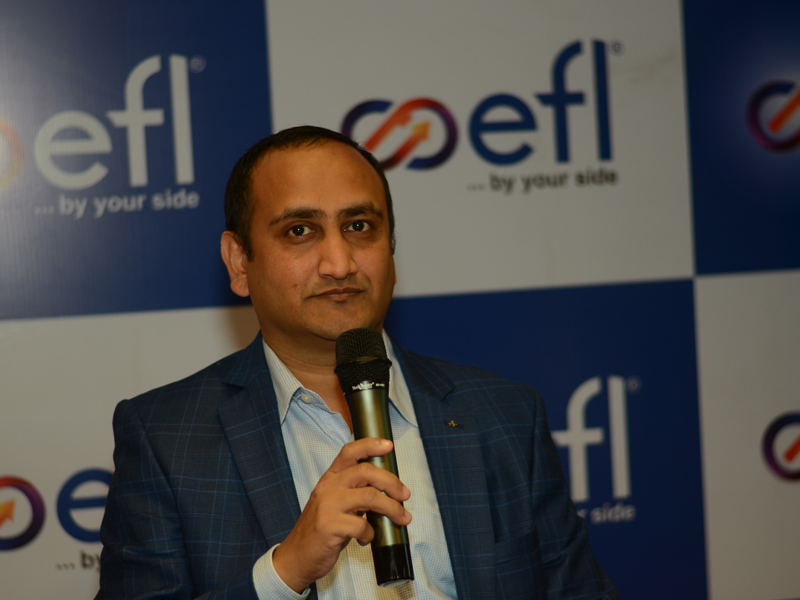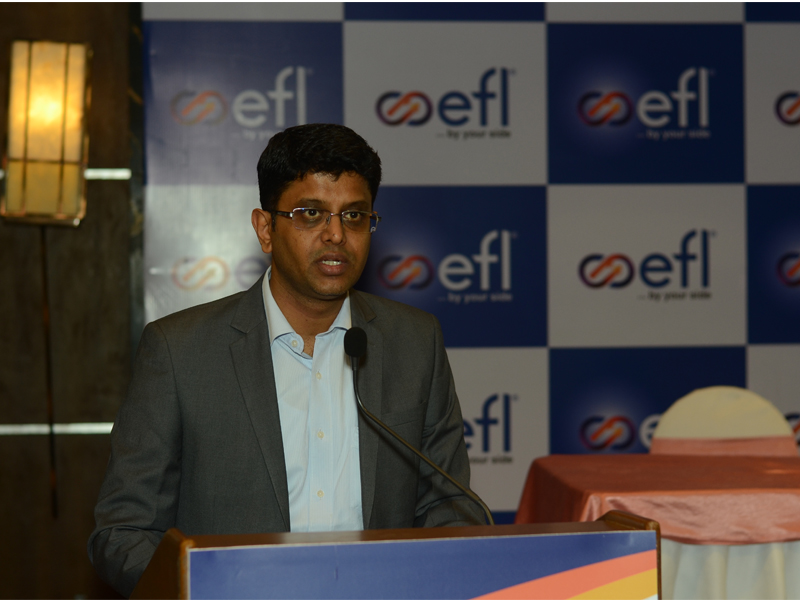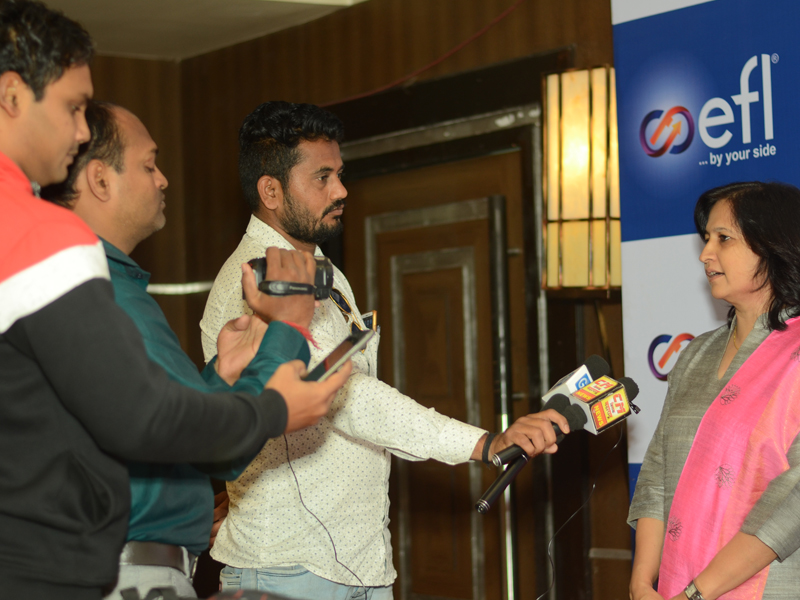 About Electronica Finance
Incorporated in 1990, Pune-based Electronica Finance Ltd (EFL), is a part of the SRP Electronica Group and a pioneer in the field of Machine Finance. The Company continues to be shaped by its experiences and philosophy of customer centricity, innovation and transparency. This is also the genesis of new business verticals like micro enterprise financing, which aims at providing much-needed funds to businesses across the trading and service industry. EFL's ground-breaking products, services and last mile connectivity has also been recognized by SIDBI and has resulted in a partnership which is now more than 12 years old. With its vision of "Creating success stories for businesses", EFL is perfectly poised to positively continue this journey of passion and progress.
About Encourage Capital LLC. (www.encouragecapital.com)
Encourage Capital, LLC is an impact investment and advisory firm specializing in profitable and strategic investments to solve critical environmental and social problems. The firm is building a community of investors, foundations, market leading companies and non-profits to deploy private capital into systemic solutions to the world's most pressing challenges. Encourage Capital is currently pursuing investment strategies to meaningfully improve climate, financial inclusion, ocean health and freshwater conservation. Backed by a group of impact oriented family offices, Encourage Capital was formed in December 2014 through the combination of Wolfensohn Fund Management, LP ("WFM") and EKO Asset Management Partners, LLC. Through its predecessor fund, Wolfensohn Capital Partners, L..P., the firm has made several successful investments in the financial sector in India including, Ujjivan Microfinance, DCB Bank and Repco Home Finance.